How do I prevent mold growth?
The best way to ensure that you don't have a big mold problem is by preventing mold growth in the first place. Mold thrives on moisture, so the best way to prevent mold growth is to eliminate any moisture problem areas.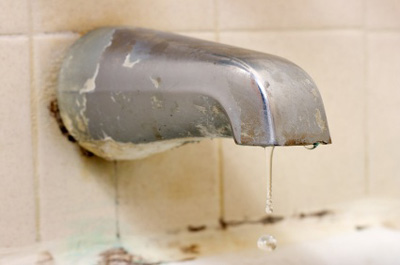 Here are some tips to help prevent mold growth in your home:
Properly ventilate areas where moisture is present, such as bathrooms, showers, kitchens, and laundry areas. Leave exhaust fans on after a shower or when the laundry is running. Ensure that the wet areas of your home are draining and drying up as designed.
Prevent water from gathering around your home's foundation. Maintain proper drainage around your home with improvements like gutters, proper landscaping, retaining walls, french drains. Check these systems during the rain to make sure that everything is working as desired.
Repair any roof leaks immediately. Letting a leak continue is never a good idea. Call a roofer, get in your attic, find the leak and fix it.
Repair any pipe leaks immediately. Some leaks are actually breaks and will have to be fixed immediately, but if your shower faucet is slowly leaking and the water is leaking behind the tile and causing damage you may not see it for a long time. Save yourself the headaches and fix small problems before they become bigger ones.
Ensure water is not entering through any windows and or doors. Windows and doors are holes in your home's defenses to the elements. That is why it is so important that windows and doors are installed, sealed and flashed properly. If you see evidence that water is leaking around your windows or doors, check carefully to find and fix the problem immediately.
Maintain properly functioning rain gutters. Gutters are extremely important in some situations - based on the amount of roof and its slope, a hard rain can cause a lot of water to enter an area very rapidly. Gutters will allow you to direct the water away from problem areas and to where you need it to go.
Properly waterproof your basement. Basements are generally built below grade, which means that as water naturally moves through the ground it's going to hit your basement walls and floors at some point. Basements that are built with improper drainage, waterproofing or ventilation will suffer the consequences. Ensure that you install the waterproofing systems, drainage, membranes, vents, etc that your basement needs to stay a comfortable dry place that is not a harbor of mold.
Maintain a proper level of humidity level in your home – 40% to 60%. Use a Fresh Air intake system, proper filtration, and well maintained furnace and air handling equipment to keep the humidity in your home comfortable. If the humidity levels in your home rise too much, you may be creating a more inviting environment for mold to grow.